How to make a mermaid from polymer clay.
Okay, maybe not how to make one, but how to decorate one at least.
Begin by making your mermaiden, mine has super long hair going down her tail
Know what you want her to be like, really fishy, fantasy, Disneyesque... whatever
I like mine to be kinda silly, but still look like you dug them up from the ocean floor.
Next, splot paint on her, use the colors you want to later combine and mesh
with one another, mine is going to be green since shes a mermaid, and I am adding
white paint instead of black so she can be a more pastel color.
Step three, blend. Use water (if using water based paint) to thin the paint and
spead it all over the figure.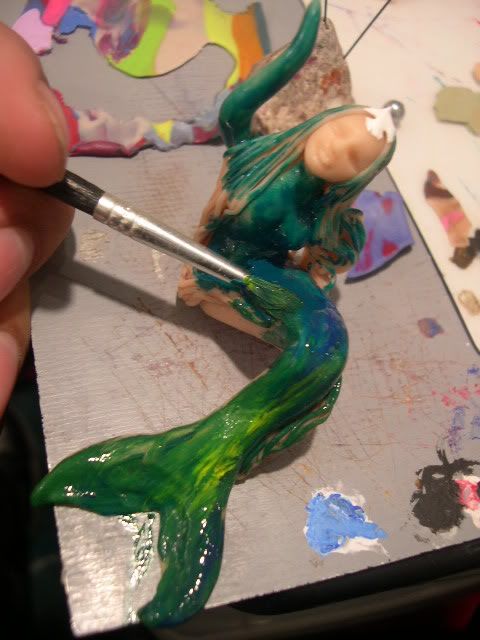 next, continue blending until evenness, or in my case, unevenness is achieved, I want the streaks to remain in the tail . Paint her eyes on if you want eyes. Now for the final touch, and wait until she is dry before doing this, but use GOLD paint to give her an iridescent feel, she is half fish afterall.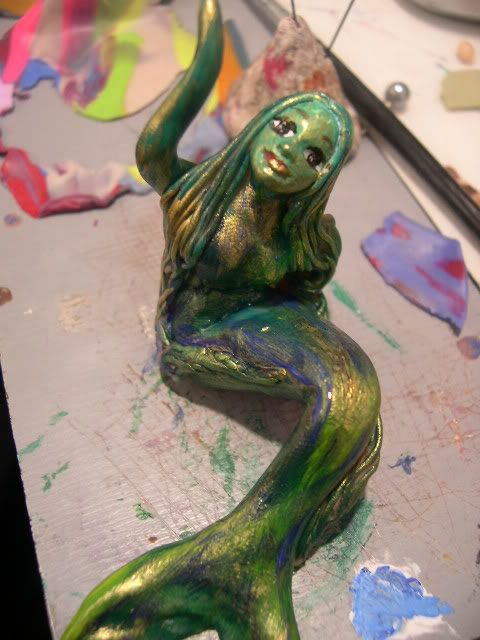 Lastly, give the girl some scales for texture and visual appeal,
put a nice crystal in her hand and be satisfied with your creation.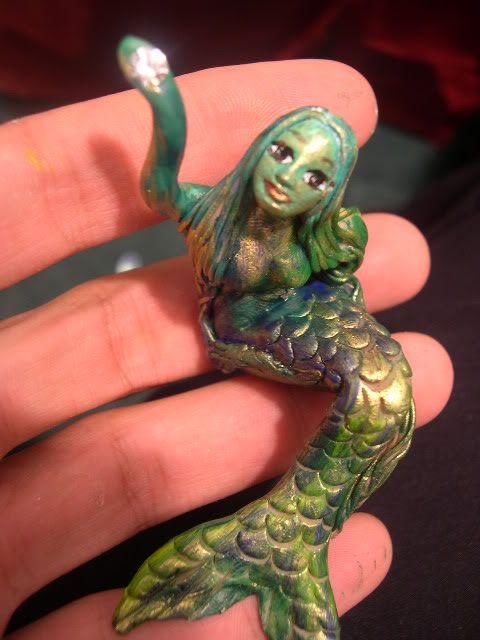 Mermaid made by Pedro Ramirez on 03-22-08