I cant believe it, the NYC Inspirations pieces are done! Below is the final product of the bran child which was just an idea and has become a polished and finished piece of personal symbolism.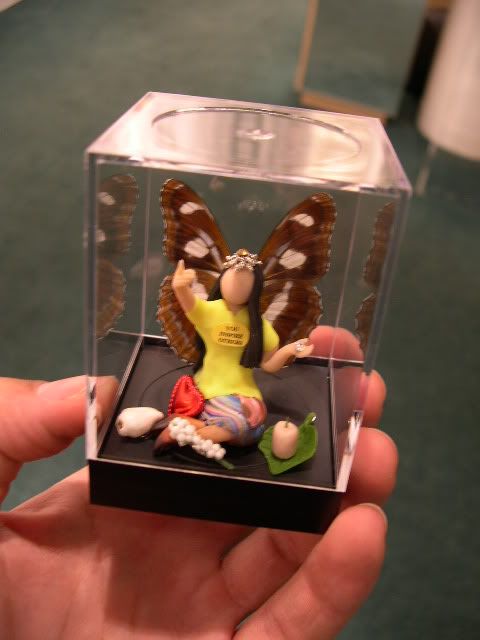 Last night I had all my faceless figures with everything ready or so I thought. I decided more needed to be said, they needed wings, wings are symbols of life, freedom, change, and beauty. I also needed love, and some other factors. I found just what I was looking for in my bag of broken jewelry, I found green stones that looked like the peridot in my high school class ring! Peridot has healing properties and is my birthstone so I decided to place the stones atop little metal jewelry pieces which would end up looking like a head piece or crown for the little butterfly people. I am please with the result, a star on their heads.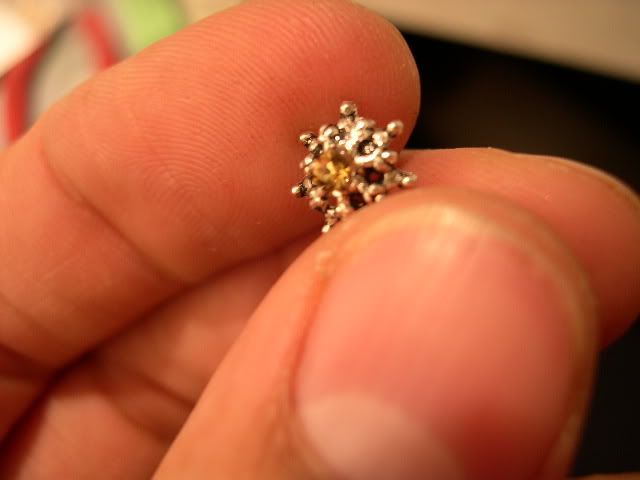 After this I decided I would go back to my roots and put something inside I learned about way back in Art Quest in 1999 at the hermitage art center in Norfolk Virginia, and that is the four directions and their elements. I used items as symbols for the elements, I made and burned the tips of miniature candles for fire, put leaves in for earth, cotton sprig for air, and a shell for water.
I decided for ease of reading to keep the text on the chests of the girls printed. Their little cases are full of trinkets and things to bring you in, and they carry a message to give, YOU INSPIRE OTHERS.
They are all done and ready to be given out! I can hardly wait.